Patti's Preschool Newsletter, November 2018
Our November theme is All About Families. Our lesson plans will include finger plays, songs, books, and flannel board stories about families. The children will be making family trees, special family books, and family graphs. Thanksgiving is also part of our November theme so watch for some fun Thanksgiving Day projects.
Scholastic book orders are due on Friday morning, November 9. Ordering online is easy using our class code: GW3RF – just ask Allison or Caroline at the front desk. Please make your check payable to Patti's Preschool. We receive free books for the school with every parent order placed. Thanks for ordering!
We are looking forward to our Thanksgiving feast on Wednesday, November 21st. We are asking parents to send a dessert or paper products (plates, napkins) for the feast. Sign-up sheets will be posted in the classrooms.
Celebrating birthdays this month are Benjamin H., Brooke, Betty, Nicholas, Jeri, Georgia, Katelyn, Avery, Isabelle, and Samantha! We hope everyone has a fun time celebrating!
Our kitchen supervisor and afternoon teacher, Ms. Darcy, is celebrating her 3 year anniversary at Patti's Preschool. Please let Ms. Darcy know you appreciate her hard work!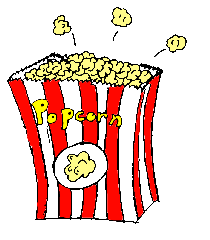 The top sellers for the Popcorn Fundraiser were Chase and Evan Ito! Way to go, boys! The other two top sellers were Jaxson Finch and Gwen Miyagishima. Our fundraiser was very successful. The school made a profit of $2500 this year! We'll be using the funds to pay for our Active Play inservice. We can't wait to learn new games and activities to keep our students moving and having fun. Thank you to everyone who participated!
We will be closed November 22 and 23 for Thanksgiving. Please let Caroline or Allison know if your child will be absent during Thanksgiving week. We would like to know by November 9.
We are grateful for all our super parents who donated items and helped at our Halloween party. You made it fun for everyone!
We were delighted with the wonderful response to our READ FOR THE RECORD campaign to promote early literacy. We'd like to thank our terrific readers – Jamie Israel, Leola Curtis, Vanessa Benson, Betty Yang, Denise Nathie, Bryan Smith, Caitlin Griffin, and Megan Hauge. Our volunteers read to 83 children!
Next month we're having free vision screenings provided by the Elks Preschool Vision Screening Program. Release forms will be sent home for parents to complete. Please return the forms to the front office if you'd like your child to participate.
We are really enjoying all of the dress up clothes donated by the Schmidt family, the Jenson family, and the Hauge family! We'd like to thank the Suwalski family for the finger puppets, chalk, and dress-up clothes! The Luong family donated stacks of newspapers which is always helpful during art projects! Kim Fluss donated quite a bit of scratch paper which we can always use! We are so appreciative of our families and thank you for your continued support!
We're delighted to welcome our new substitute teacher, Katelynne Ways, to Patti's Preschool. She is a student at Cal State University at Fullerton and is working toward her Bachelor of Science degree in Child and Adolescent Development. Katelynne is currently training with all of our staff and will start subbing soon!